Archiwum | fotografowanie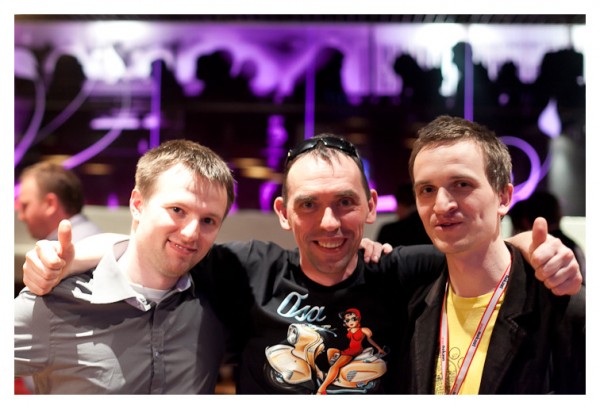 Well this time was dif­fe­rent. I was par­ti­ci­pa­ting with one of my ideas on Startup Weekend Trojmiasto. Good side is, that we (me and team) mana­ged to appe­ar on sta­ge as one of cho­sen teams 🙂 Bad side is that the­re are just a few pho­tos. Well life is a game of cho­ices. During the event the­re was not much time to talk and even less for pho­to­gra­phy. More­over I was men­ta­ly focu­sed on main tar­get and that was to pro­du­ce ear­ly beta of UPromised! After 54h of con­stant focus and hard work I was quite exhau­sted. Few men­tors sho­ots cau­se at that time I tho­ught I'll have time to talk with them. Sor­ry no star­tu­pers sho­ots, except Nina. 😉 Never­the­less I've mana­ged to take some nice sho­ots during after­par­ty in Gdy­nia­'s COCO Club & Restau­rant. . For sure I'll wri­te abo­ut more on how is to be on the other side of lens.
Any­way here it goes, Star­tup Week­end Trój­mia­sto pho­to cove­ra­ge. Hap­py vie­wing guys.
If you don't see embed­ded sli­de­show click to see the slidesow on-line or photos published on flickr.
Have you seen other photo coverages from Startup Weekends in Poland? The­re is also nice photocast covering Startup Weekend in Kra­ków.
You can also watch other barcamp and startup photo coverages.
Zobacz cały wpis • Napisane przez JimB40 w fotografowanie, startup
Witaj na moim blogu. Na imię mam Robert. Trochę więcej o mnie oraz o czym i jak piszę.
Welcome to my blog. My name is Robert. Read more about me.
Co czytam
Szeleszcząc kartkami
Staram się czytać dużo. Na tyle dużo na ile pozwala mi mój czas. Najbardziewj warościowymi pozycjami dzielę się w inicjatywie
Czytelnia JimB40