Archiwum | fotografowanie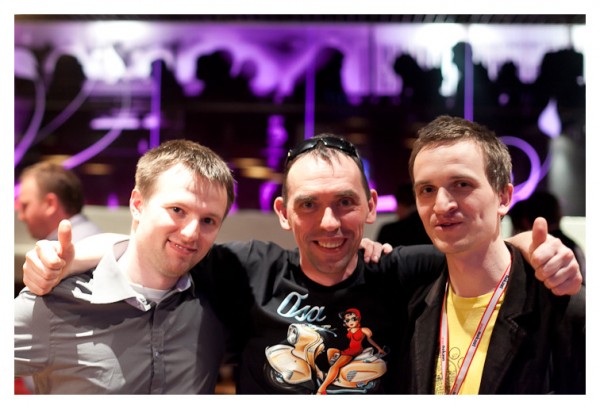 Well this time was different. I was participating with one of my ideas on Startup Weekend Trojmiasto. Good side is, that we (me and team) managed to appear on stage as one of chosen teams 🙂 Bad side is that there are just a few photos. Well life is a game of choices. During the event there was not much time to talk and even less for photography. Moreover I was mentaly focused on main target and that was to produce early beta of UPromised! After 54h of constant focus and hard work I was quite exhausted. Few mentors shoots cause at that time I thought I'll have time to talk with them. Sorry no startupers shoots, except Nina. 😉 Nevertheless I've managed to take some nice shoots during afterparty in Gdynia's COCO Club & Restaurant. . For sure I'll write about more on how is to be on the other side of lens.
Anyway here it goes, Startup Weekend Trójmiasto photo coverage. Happy viewing guys.
If you don't see embedded slideshow click to see the slidesow on-line or photos published on flickr.
Have you seen other photo coverages from Startup Weekends in Poland? There is also nice photocast covering Startup Weekend in Kraków.
You can also watch other barcamp and startup photo coverages.
Zobacz cały wpis • Napisane przez JimB40 w fotografowanie, startup
Witaj na moim blogu. Na imię mam Robert i piszę tutaj o rozwoju osobistym, fotografii, innowacjach oraz technologiach. Więcej o mnie oraz o czym i jak piszę.
Welcome to my blog. My name is Robert and I write here about personal development, photography, innovations & technology. More about me.
Co czytam
Szeleszcząc kartkami
Staram się czytać dużo. Na tyle dużo na ile pozwala mi mój czas. Najbardziewj warościowymi pozycjami dzielę się w inicjatywie
Czytelnia JimB40
Patrząc w ekran
Nie czytam wszystkiego w Intenecie. Dobrze dobieram
co czytam
. Głownie kierując się tym
kto pisze
. Każdy ma coś do powiedzenia. Nie każdy zaś mówi to co mnie interesuje, w sposób który akceptuje. Poniżej znajdziesz spis miejsc, które odwiedzam regularnie lub blogów które subskrybuję.